Fashionista have a great fashion sense and usually set the trends, whether it is a school fad or something that is nationally envied. They always attempt to look the best they can no matter if it casual or fancy, edgy or light. It doesn't always mean everybody will like their outfit but they will usually look good in it. There are a few who might take it to the extreme, and may introduce new fashions which are "Ahead of their time" or maybe a bit overdone.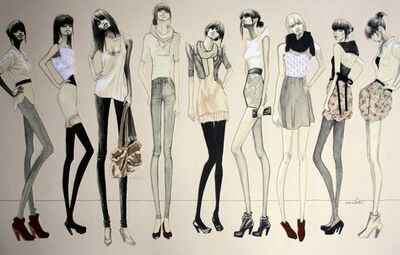 Fashionistas love fashion, hence the title of "Fasionista".
Community content is available under
CC-BY-SA
unless otherwise noted.